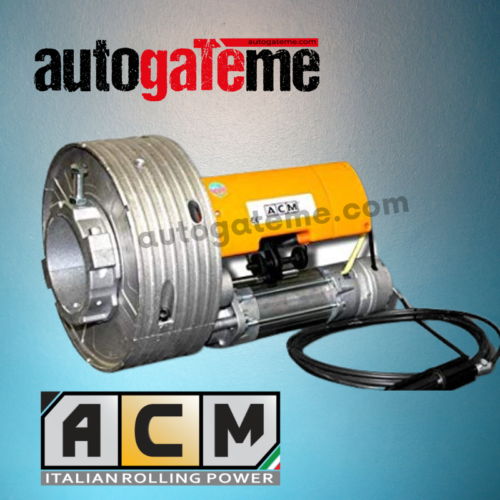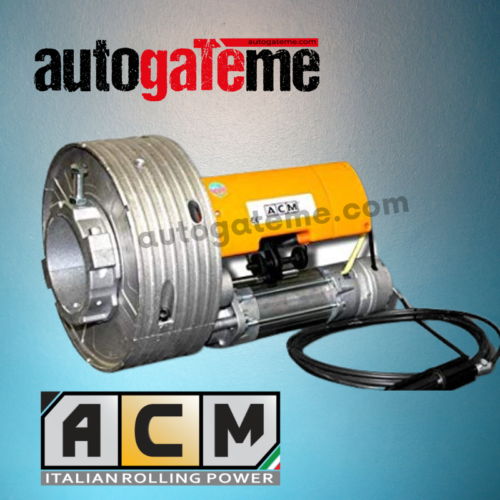 ACM TITAN BM E 240/76 for rolling shutters with weight up to 360kg
ACM Titan 240/76 and 1110211

Motor for damper 180 kg

With elettrofreno mounted and sheath to unlock

Voltage: 230 V
Description
ACM Motor Italy for shutter in Saudi Arabia
ACM titan shutter motor is made in ITALY. Tubular for automation damper ACM Titan 240/76, Quality The Best Motor in the world. Central motor for up to 180 kg of weight, shutters crown Anchor axle outer diameter 240 mm, 76 mm. Elettrofreno For The closure of the damper in block, factory mounted. Mechanical Body with the cast in aluminum, alloys of steel in this engine we have not crowns or plastic bushings. Permanent Lubrication With Lithium Grease. The motor Includes 1 Gearmotor 90-degree Titan 240/76 and 230 V 1.  Elettrofreno For The Block 1 sheath for the release of the shutter 1 Wiring Cable length 4 MT 1 Installation Manual measures 350 x 240 x H240 Weight 10 kg 7 years Product Warranty. In the packaging of the product are content all safety certifications and manuals for instructions
We provide all type of ACM titan shutter motor and industrial or commercial shutter doors, shutter door opener.
ACM motor Saudi Arabia:
We are Based in Riyadh, Saudi Arabia, Autogateme is installer with complete system solutions encompassing gate barriers, turnstile, speed gate, swing/sliding gate motors, software, and accessories all over the middle east such as UAE, Bahrain, Kuwait, Qatar. We do projects in the middle east cities such as Dubai, Ajman Abu Dhabi, Sharjah, Doha, Manama, Kuwait city etc.
ACM  motor distributors in Saudi Arabia, Riyadh, Jeddah, Khobar, Jizan, Tabuk, Taif, Makkah, Madinah, and other parts of KSA. Call us for ACM Motor Italy/ operator in Saudi Arabia.
Autogateme is the leading supplier of sliding gate operators, spare parts suppliers, and installers all over KSA.
Contact us today by email: info@autogateme.com or Call/whatsapp us +966540075656