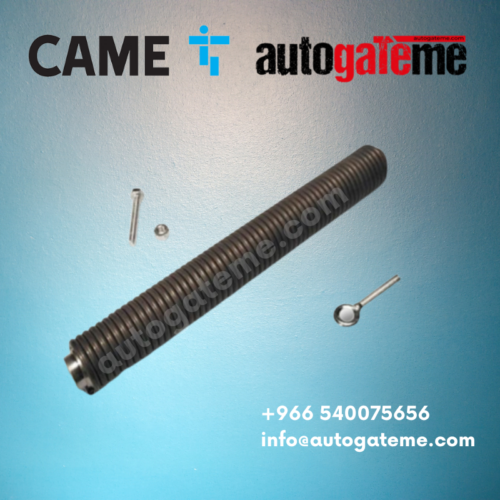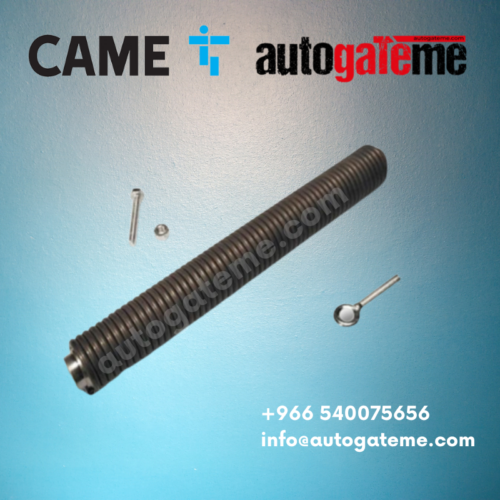 CAME Balancing Spring Ø 50 MM
Availability: In Stock
Product Code: G04060
Brand: Came
Description
CAME Balancing Spring Ø 50 MM in Saudi Arabia by Autogateme
The AutoGateMe is leading automatic gates supplier in Saudi Arabia. Came  Balancing springs Ø 40 mm, Ø 50 mm, Ø 55 mm & other Spare Parts supplier in Saudi Arabia. We Offer Came Balancing Spring 001G02040, 001G04060, 001G06080. Came all kits come with a full guarantee. We also offer 'Best Price in the Kingdom' on all Came automatic gates kits so you can buy from us with confidence.
We are Based in Riyadh, Saudi Arabia, Autogateme is the premier Came product distributor in Saudi Arabia with an installer with complete system solutions encompassing gate barriers, swing/sliding gate motors, software, and accessories all over the middle east such as UAE, Bahrain, Kuwait, Qatar. We do projects in Middle Eastern cities such as UAE cities such as Dubai, Ajman, Abu Dhabi, Sharjah. Qatar, Doha, Manama, Bahrain &  Kuwait city etc.
Even though we are based in Riyadh, we can do projects all over Kingdom such as Jeddah, Khobar, NEOM, Jizan, Tabuk, Taif, Makkah, Madinah, and Dammam.