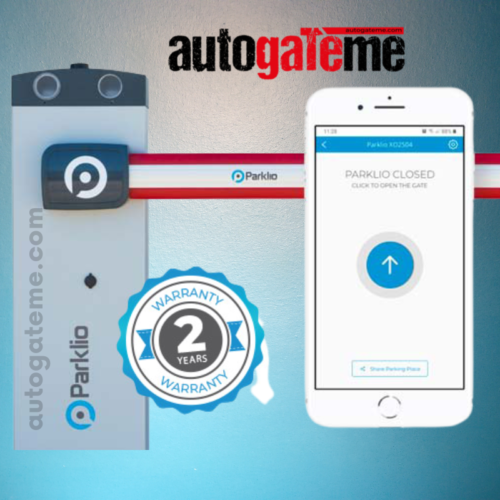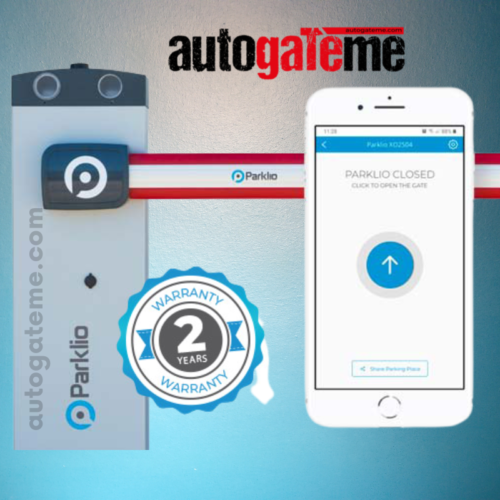 Automatic gate barrier Parklio – Made in Croatia
• Accurate and safe operation with encoder
• Obstacle detection
• Self-learning of opening and closing times
• App-controlled (Parklio™ Connect)
• Synchronized operation of two barriers using the SYNCRO module
• Balancing spring included
• Anodized aluminum boom (accessory)
• Programmable acceleration and deceleration
• Operation in case of absence of power using the B-PACK backup battery
• Operation with solar power using the ECO-LOGIC system
Description
Parklio Automatic gate barrier in Saudi Arabia by Autogateme
Parklio™Gate is an automatic gate barrier controlled via smartphone and it is used for guarding car parks, entrances, restricted areas, checkpoints, or any other kind of exit/entry point, controlling road traffic in both directions. Parklio™ Gate, robust and protective, is made of powder-coated steel and designed to be resistant to all weather conditions. This smart rising arm gate offers long-term reliability, efficient operation, and durability. A wide range of gate arm length makes Parklio™ Gate applicable to any type of space where there is a need for regulation. Automatic Parklio™ Gates are a perfect solution for controlling the entrance and exit from public and private areas, from small to big parking facilities.
Specifications
| | |
| --- | --- |
| Barrier arm length | 3–6 m |
| Opening time | 3-5 s |
| Weight | 40 – 55 Kg (depending on barrier arm length) |
| Height | 1153 mm – 1168 mm (depending on barrier arm length) |
| Package size | 28x36x118 cm, 430x12x5 cm (4 meters arm) |
Parklio Barrier Saudi Arabia: 
Auto Gate Middle East Based in Riyadh, Saudi Arabia, Autogateme is installer with complete system solutions encompassing gate barriers, turnstile, speed gates, swing/sliding gate motors, software, and accessories all over the middle east such as UAE, Bahrain, Kuwait and Qatar. For projects in middle east cities such as Dubai, Ajman, Abu Dhabi, Sharjah, Doha, Manama, Kuwait city etc.
We are based in Riyadh. We do projects all over Kingdom such as Jeddah, Khobar, NEOM, Jizan, Tabuk, Taif, Makkah, Madinah, and Dammam.
Autogateme is leading supplier of Parklio arm Barrier/boom barriers, Sliding Gates, Swing Gate spare parts supplier, and installers all over KSA & middle east. Parklio range of products, customers can order directly from our online catalog with expected delivery within a few working days in the Kingdom.
Contact us today by email: info@autogateme.com or Call/whatsapp us +966540075656